NEWS
How To Write a Bio About Yourself | biography examples and Templates
How To Write a Bio About Yourself | biography examples and Templates
Do you know how to write a bio about yourself? Follow the article to find out what a biography is and how to write a professional bio. We will learn about bio examples and writing a bio in detail.
Are you satisfied with your bio? Suppose your resume is better. In that case, it is time to professionally write a biography about yourself, help you while applying for a job, or connect with the community around you.
Each person should have a bio that reflects his achievements and career, as well as the certificates and experiences he obtained with them. They are essential and used for multiple purposes, the most important of which is to get a job.
A bio is a paragraph in which you write information about yourself so that others can recognize you through it. You must include Personal and professional data, and these are the essential information that your bio should consist of: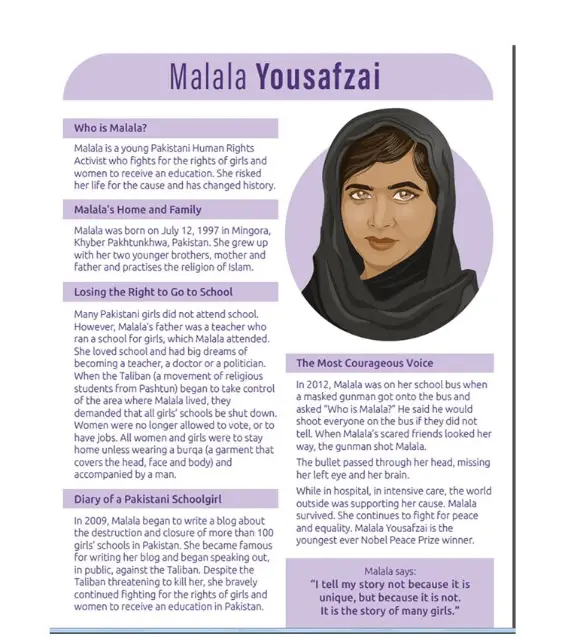 Workplace
your full name
Job title (profession and background)
The certificates you obtained
Place of birth and residence
listing your Hobbies and interests
The skills you have
The experiences I got
The goals you want to achieve
Personal information (phone number, email, social media accounts)
Your bio aims to introduce yourself to people to know you quickly, attract clients or get a better job opportunity.
A CV can also be included in the about section if you have a YouTube channel or personal website.
Don't forget to get to know the GuinRank SEO Tool.
You often use this biography for social networking sites, such as Instagram or Twitter, so you only know yourself in one or two lines. A short bio is a guide containing information about your work, profession, experience, and other details written attractively. A brief biography includes the following:
full name
Your brand, if any
Summarize what you do in one sentence
Write your accomplishments in summary.
Your goals and your values
connection details
Do you want to write a short resume and need to know what to do in a concise? Here are the most important things that you should keep in mind to write your attractive short bio:
Introduction
You must start writing a brief introduction before introducing yourself. The intro is always in anything that attracts people to read, so make it attractive and clear and express yourself in a few words; you can use the first person or third person. Clearly state who you are and provide your full name and where you work.
Describe your professional role
The next step is to write a simplified explanation of your current job role; you are a beginner, a professional, or the founder of a company to help those who read the CV understand who you are and what you can offer to work.
Professional Achievements
Tell about what makes you unique and eligible for selection, such as an award or functional responsibilities in a project.
writing about your passions and values
Here you need to explain the purpose for your choice and your passion for your work; explain your philosophy and the emotions you feel about your work; this will contribute to the audience getting to know you better.
List your interests
Short bios are not limited to professional facts but should explain your personality interests (your family, country, education, favorite hobbies, etc.); this part affects the audience's relationship with you.
It is essential to have a concisely short bio for you; in addition to another professional bio, the short bio should include the following:
Write a short bio to introduce yourself on your website.
In the author bio, if you are a writer of articles and would like to add them next to the personal photo with the article.
Write a brief biography introduction on your social media profile.
Professional bio templates
It is better when writing resumes that you write with credibility and professionalism; here is how to write a bio effectively that helps you achieve your goals:
Do you know that coordination is significant? We will give you a unique template that will help you create a resume easily; all you have to do is fill in the blanks; biographical includes:
Name of the person
currently, job or job title
Goals and ambitions
Professional and personal experience and skills
educational certificates
Date of work
Your website or social media pages
This format is suitable for everyone, and of course, other templates are more professional, but this template helps you build a quick CV that you can modify to suit you later.
Top 10 SEO Content Optimization Tools
How do you write a professional bio about yourself?
Use these tips for writing a professional bio:
Introduce yourself: Write your name, nickname, company name, and what you are best known for in your career.
Share your experience: When you share your expertise, you give people a reason to contact you. Keep in mind what your target audience wants to know about your qualifications.
Create a list of your accomplishments: List your achievements, and highlight 2 to 3 great successes that enhance your position when reading your CV.
Tell a story: People love storytelling. List the details helpful to readers/such as a situation that changed your life or a skill that affected your career. Choose what you write very carefully here.
Add an easy way to get in touch: Add a link to your site, your LinkedIn page, or any other easy way to get in touch.
Use an active voice: personalize your bio; this helps build credibility with those reading the biography.
Write in the third person: consider that someone else is talking about you, preferably first person.
Create more than one copy: After preparing the first draft; Create different versions of your resume, 100 and, 200, 250 words, so that you are always ready to send your resume no matter what length is required; it is always preferable to have a short bio as it has a lot of uses.
Include elements such as a photo: Links to your online business, or customer reviews and their opinions of you in your personal bio
Read your bio as a reader: Ask yourself, have you already written the effective information that makes you qualified for the career when anyone sees the biography? Then ask others for their view after reading your resume, keep the comments in mind and revise your resume.
For you: What is Content Creation in Digital Marketing.
Professional bio examples
These are professional steps that will help you in writing your bio professionally:
SEO expert example: Michael is experienced in SEO practices and basics, has five years of working experience in the digital marketing industry, is skilled in Search Engine Optimization, and performs the following tasks: creating a content strategy, Team Orientation, Customer Interaction, Customer Reporting, Google Analytics Reporting., and leads websites to top search results.
Digital Marketing Specialist: Hi, I'm Jane Adams. I've been working in digital marketing since Jul 2017, when I was studying. I started my career as a digital marketing intern and, after graduation, a job as a content creator; then, I took the entrepreneurial path and launched a marketing agency where I focused my efforts on digital marketing, social media, and search engine optimization.
English teacher: Michael Koehler is strong teaching skills with a Bachelor of Arts – Bachelor of English Language and Literature, General from the State University of New York at Old Westbury.
The bio should attract the reader and include your benefits, internship, credentials, and personal data. Follow our tips on how to write a bio about yourself to write a bio concisely and professionally.